Guy Fieri is the bad boy of the culinary arts. He is so unorthodox, yet so right-on with manipulating flavors and dishes to create something fresh and new. Some may turn their noses up at him, but I applaud his ingenious and outside the box thinking.
Here are 15 recipes listed below that highlight his range as a chef as well a comfort food enthusiast. Enjoy!
1. Mac Daddy Mac n' Cheese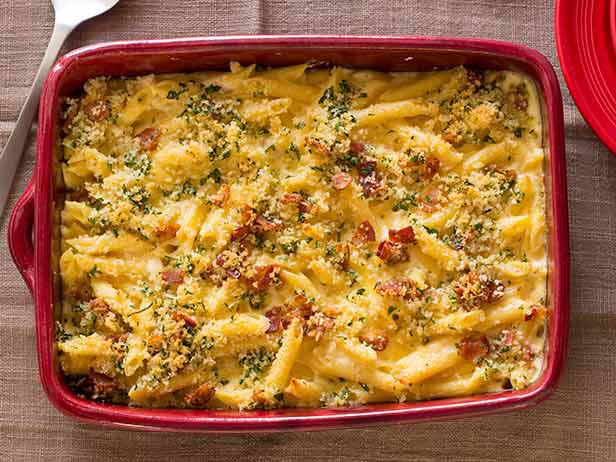 Now you know Guy is going over the top when it comes to anything he does. This mac and cheese is loaded with herbs, bacon, and breadcrumbs.
Get the recipe here.
2. Cin-Ful Peach Cobbler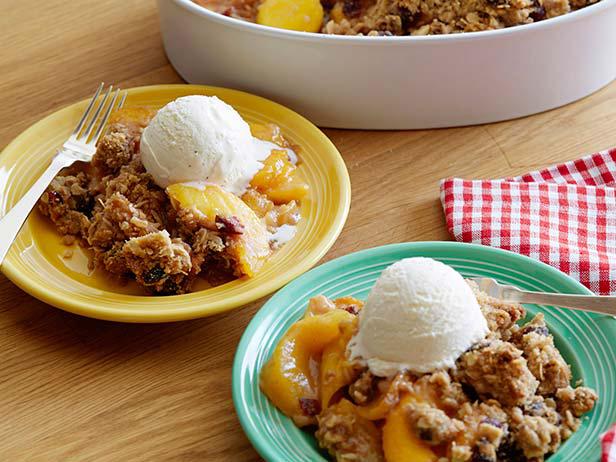 This recipe involves heavier-than-usual cinnamon use. The great thing about it is that it works.
The addition of salt give a nice balance that packs a sweet and powerful taste.
3. Fully Loaded Baked Potato Soup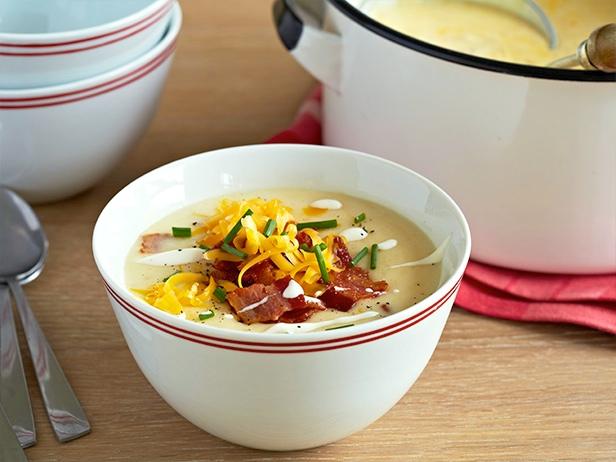 This soup is loaded with bacon! This soup also contains a creamier texture compared to other potato soups that may leave the potatoes chunky.
The bacon adds the texture here with the green onions bringing it all together. Get the recipe here
4. Southern Collard Greens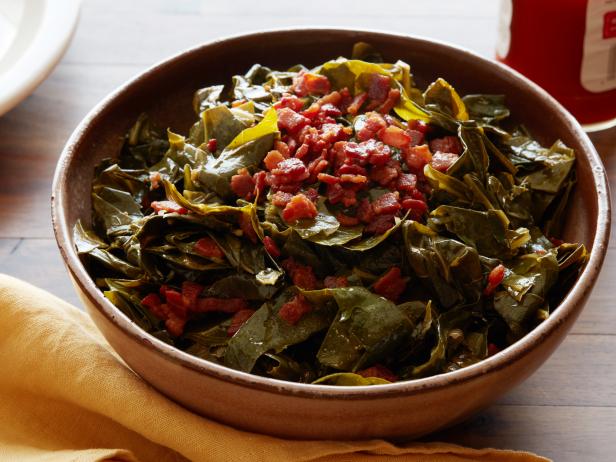 Now I doubt Guy grew up in a Southern kitchen, but someone with his cooking prowess could definitely pull this off with ease.
Follow along in the recipe and get some Southern leafy greens to geed the soul.
5. Texas French Toast Bananas Foster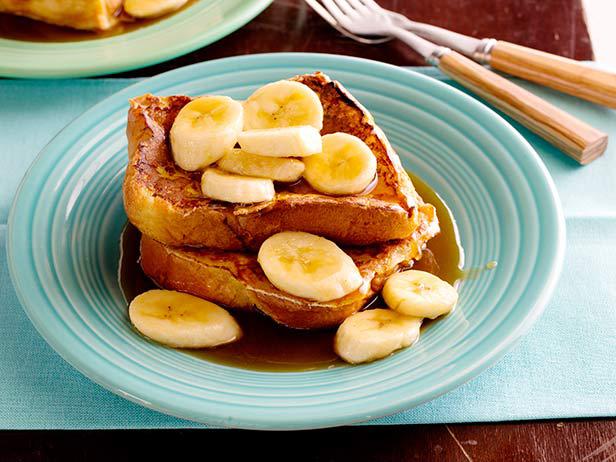 Texas toast and a Creole dessert that all culminates in brunch item for the ages. The rum in the caramel sauce is sure to send your taste buds into a frenzy.
Get the recipe here.
6. Texas Chili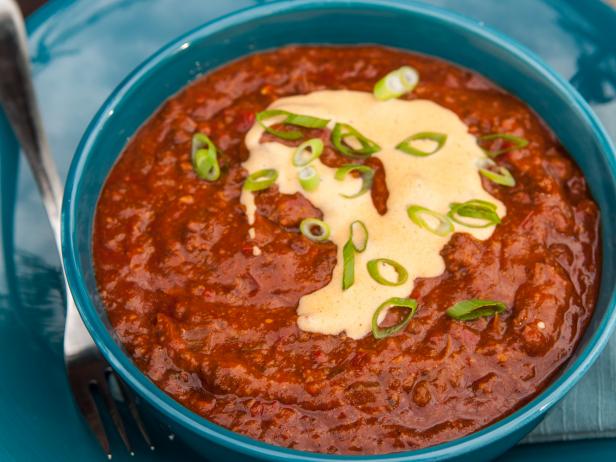 Gotta love the way Guy shows love to the great state of Texas. We have bold flavors and variety, and Guy appreciates that.
The drizzled cheddar beer cheese is an amazing compliment to an already full flavored chili. Get the recipe here.
7. Not Lackin' on the Blackenin' Catfish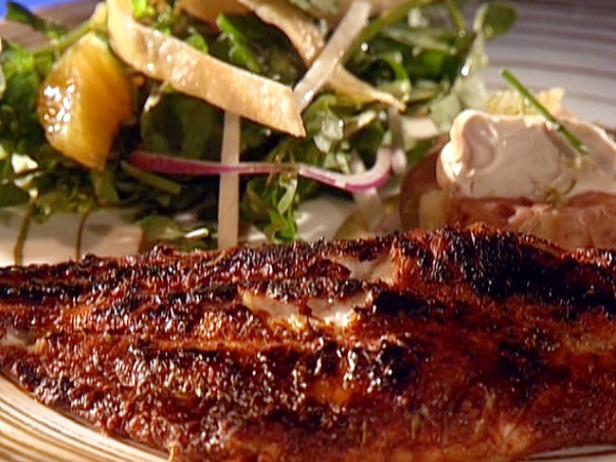 Guy likes to cook with a lot of soul. This catfish is no different, blackened and seared to a beautiful crisp.
Serve with a side salad and lemon wedge to really set off that dinner. Get the recipe here
8. Italian Meatball Sliders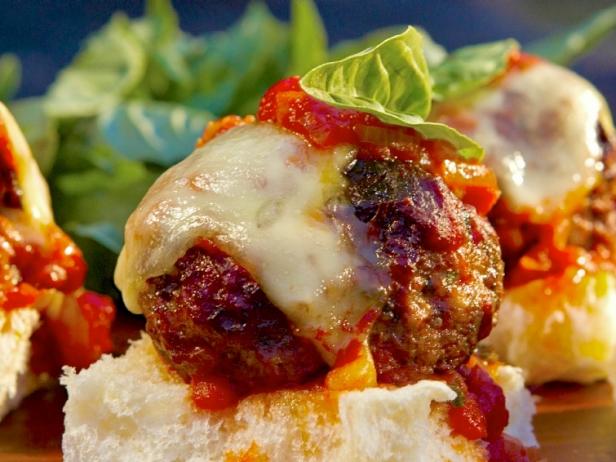 Robust tomato sauce, decadent meatball, cheese and fresh basil. What more could you ask for?
As a recovering meatball sub addict, I give this recipe two thumbs up!
9. Gumbo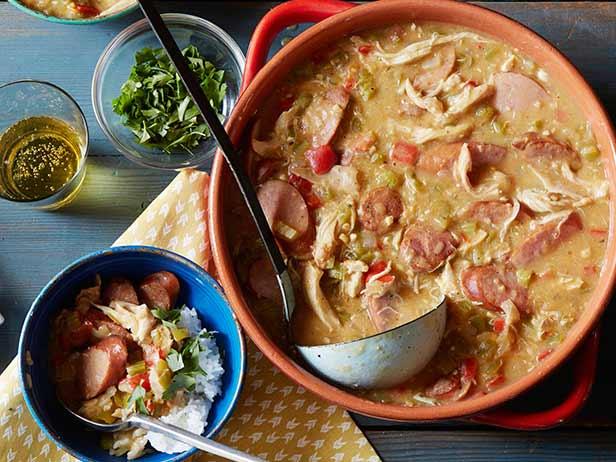 Guy will tell you himself. The key to a great gumbo is the darkening of the roux before adding liquid. As a fellow cook myself, I will let you know patience is key.
For an amazing gumbo, patience is everything! Get the recipe here
10. Fried Green Tomatoes with Horseradish Cream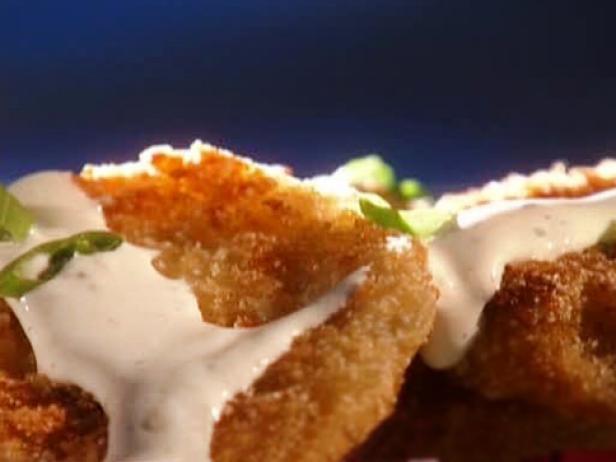 Fried green tomatoes! And no we are not referring to the '90s movie of the same name. We are referring to the comfort food which I might say has been forgotten.
Hopefully this adds some resurgence to the age old dish. Get Guy's version of the recipe here.
11. Goody Girl Championship Potatoes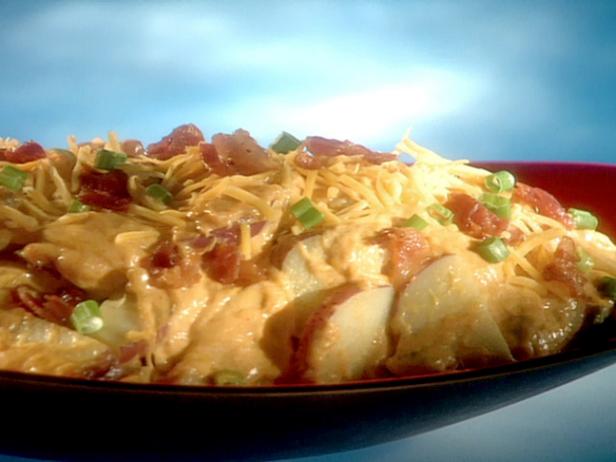 This is some new age comfort I've never experienced, but I'm here for it. Potatoes are cooked in crab boil, then covered in cheese and bacon and green onions. The cayenne adds an unforgettable kick.
March Madness is around the corner. Make sure you have some of these ready for the game! Get the recipe here.
12. Fried Oyster and Shrimp Po' Boy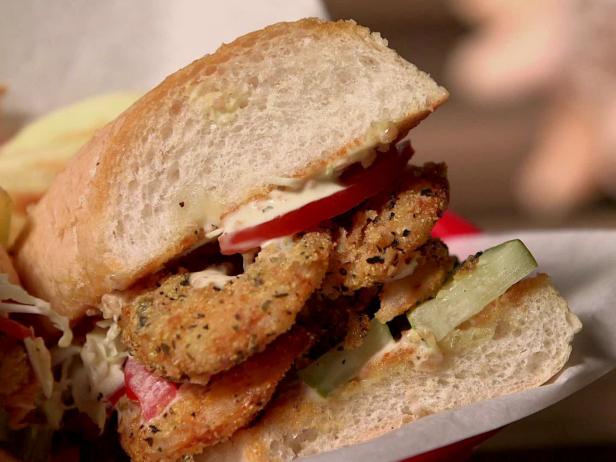 This little sandwich from NOLA has warmed more stomachs than a few. Guy even has his own donkey sauce instead of the traditional mayonnaise or remoulade.
Get the recipe here
13. Stuffed Double-Cut Pork Loin Chops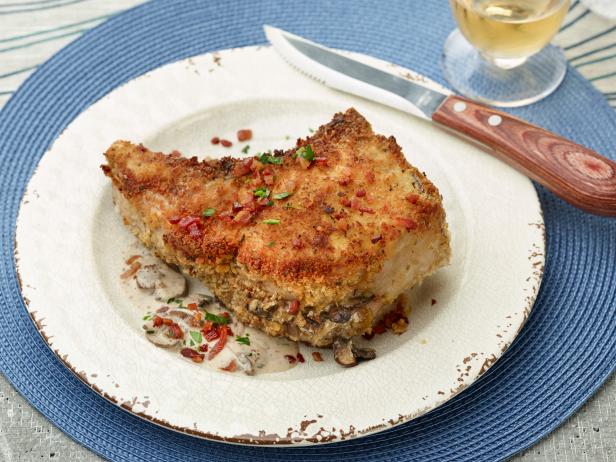 Brined, stuffed, and breaded, this pork chop is worth its work in weight.
If you don't agree with Guy feel free to try out your own stuffing but until then, get the recipe here
14. Fried Chicken with Dill Salt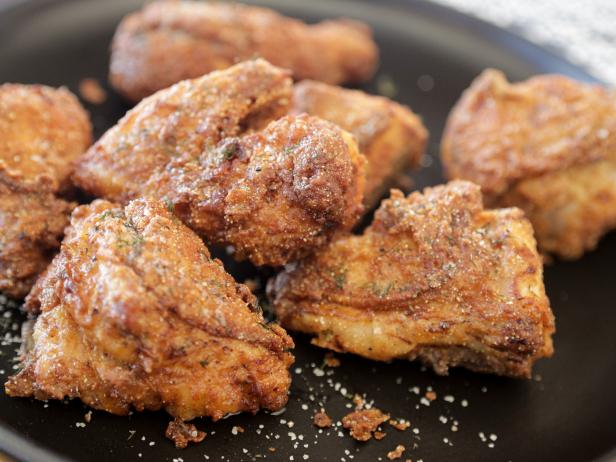 Now what is a comfort food list without the comfort food of all comfort food: Fried chicken. After the buttermilk brine, don't forget to create your dill salt.
Fresh dill with kosher salt and black pepper sets this chicken on a path to greatness. Make sure that skin is crispy! Get the recipe here
15. Quick Roasted Tomato Soup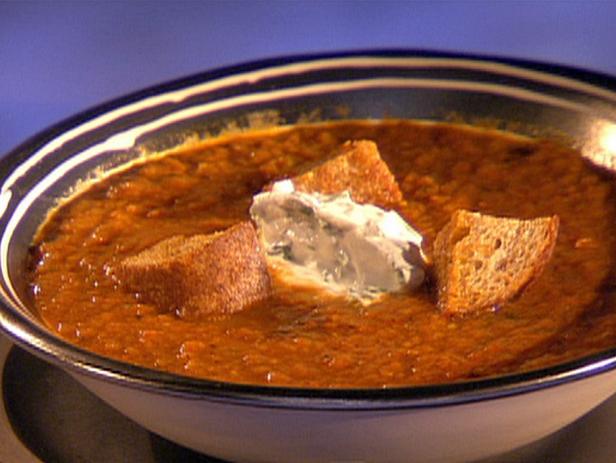 Nothing can beat a nice hot tomato soup with. My favorite thing about tomato soup is the addition of grilled cheese.
Now this recipe does not call for it, but we all know how to make a grilled cheese and we all know how to dip a sandwich in soup. Get the recipe here!