I don't know about you, but I have selfish motives when it comes to Halloween. I mean, it's all about the kids and their cute costumes (and just a little bit about me and my cute costume). But mostly, it's about the Halloween candies. All of the delicious Halloween treats in festive colors and scary shapes, from Starburst to Reese's Peanut Butter Cups to the prized Kit Kat, perfect for dropping handfuls into a kid's candy bag.
I do not want to be that house that gets skipped over because we have lame treats, and you don't want to be the Halloween party that everyone sours on because you only served baked vegetable chips and whole fruit! Remember those houses you avoided as a kid, you know the ones with healthy apples or dental floss? I want to be the cool house, but it's also more than that - if I have any leftover candy, I definitely want it to be good! So, this is a list of the Halloween candy I'm buying from Target this week (on sale!) and secretly hoping there will be some leftovers this year.
1. Reese's Bats
What could possibly be better than Reese's creamy peanut butter coated in a rich chocolate layer? Obviously, this fun size version that's shaped like creepy bats.
Oh yeah, I'm definitely buying a bag (or three) of this chocolate candy. On sale this week for $2.66, so if this is your favorite candy, the time has come to stock up.
2. Twizzlers Caramel Apple Filled Twists
They're snack sized. They're filled with festive caramel apple flavor. And they're a low fat snack! Never mind the sugar high, at least they're somewhat healthy (or that's what I'm telling myself when I eat a whole bag to myself). These are on sale for $2.50.
When it comes to party supplies, not everyone will love Twizzlers, but everyone really loves caramel apple so how can you go wrong?
3. Brach's S'mores Candy Corn
Who wants regular candy corn when you can have these S'mores flavored candy corn? They're even made with real honey, so you know they have to taste authentic. Only $2.49 if you snag them this week.
Candy corn isn't the most popular Halloween candy, but it sure is the most polarizing. You either love it or hate it so give these little campfire bites a try with me, they would make an incredible Candy Corn Fudge.
4. M&Ms Cookies and Screeem
Yes, these special Halloween candies are both festive and totally amazing. Cookies and Screeem M&Ms are like something from my dreams! Get them only at Target for $3.19.
Or if you're feeling creative and crafty, these would be perfect in gift bags of treats for a smaller chocolate candy assortment paired with regular M&M's.
5. Cadbury Harvest Mix
Cadbury chocolate is well known for being rich and chocolatey, whether it's in Cadbury Egg or candy bar form. So how excited am I that they're available in these festive shapes!?
Solid milk chocolate, crisp sugar shapes, I might have to hide these from trick-or-treaters so I can eat them all! On sale for only $3.33 this week.
6. Spooky Kisses
These Spooky Kisses capture everything you love about the milk chocolate treats in a fun and creepy package with ghosts, bats, and spiders. These will look great in the candy bowl, and they're only $3.33 this week.
7. Werthers Pumpkin Spice Harvest Caramels
Pumpkin spice everything while it's the season! The classic rich caramel flavor of Werther's meets PSL in this limited edition soft caramel. You can check it out on sale for $3.79.
You might need a backup Halloween candy variety or a bag of Mars chocolate favorites before these might not make it all the way until Halloween, they're that tasty.
8. Skittles Cauldron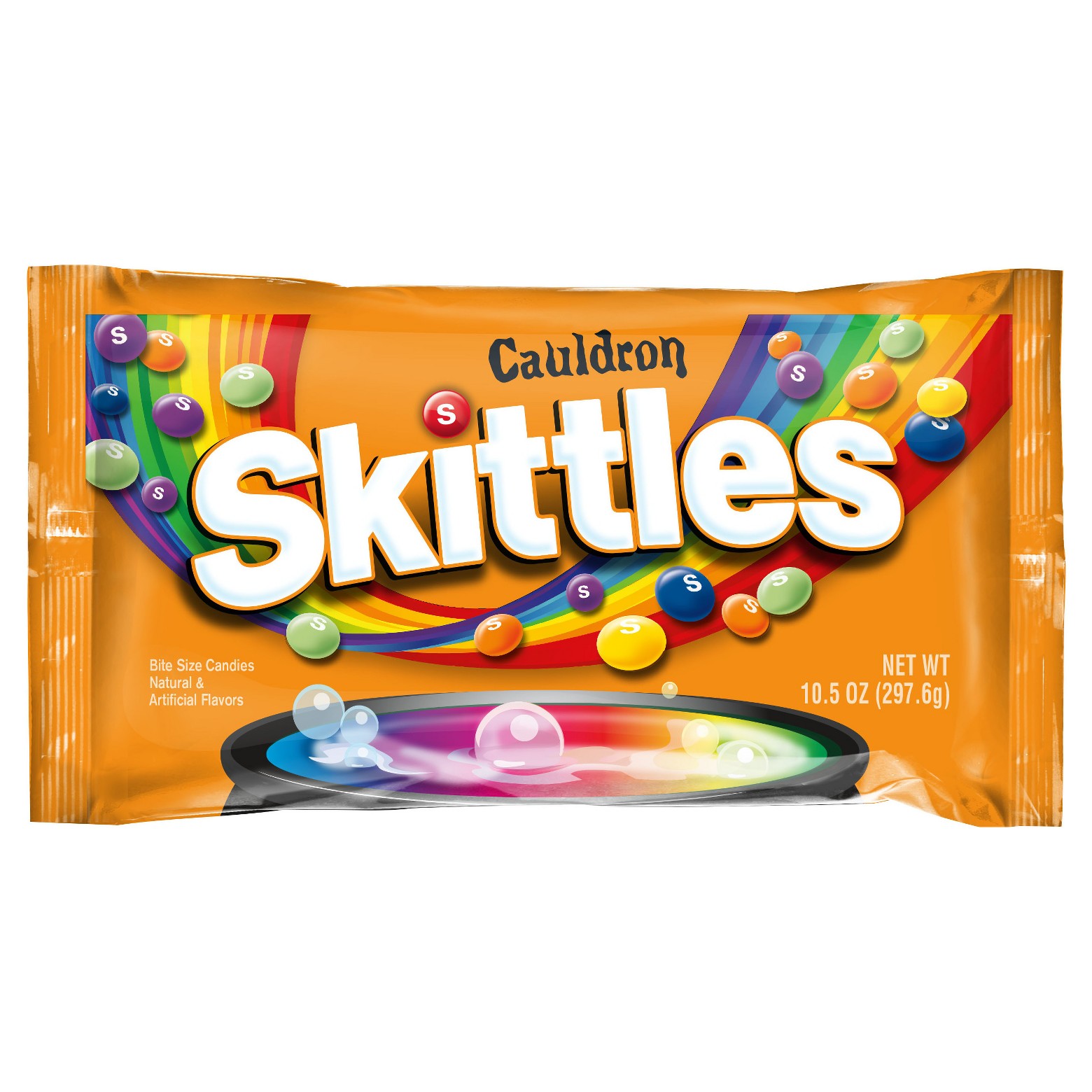 You can taste the rainbow, cauldron style! You can never go wrong with classic skittles, and these will look extra festive in a candy bowl for Halloween.
Mix up your regular chocolate bars and snag a couple bags at this sales price of $2.50.
9. Haribo Sweet or Scary Mix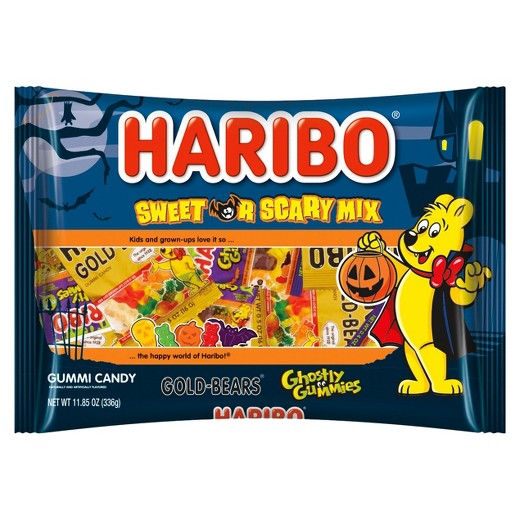 If you're a gummy fan, these ghostly gummies are a must-have to add to your Halloween candies armada. They're sweet, they're scary, and they're only $2.50 this week.
The snack size assortment makes it easy to toss into outstretched candy bags, and this variety mix of gummy candy is especially potent and delicious.
10. Dove Halloween Witches Mix
I love the decoration on these smooth and silky chocolates. In addition to their caramel & milk chocolate flavor, these chocolates have been bewitched with their spooky decorations. Pick up a bag on sale for $3.33 this week.
Don't wait too long to shop for your candy selections! Historically, this is the best day to buy Halloween candy and if you wait longer, you'll only lose money until after Halloween.