Get ready to invest in mason jars and steel cut oatmeal. Overnight oats are here to fatten your wallet, not your waistline, and change the way you look at breakfast. Not only are they self-contained, but they travel exceptionally well. Make these recipes the night before and even if you don't have time in the morning to chow down before you leave for work, you can bring your jar straight to your desk with minimal mess.
The possibilities for this dish are literally endless! Here are 17 overnight oats recipes that will give your day a much-needed pick up.
1. Peanut Butter Overnight Oats
Get your mason jars ready! This sticky, nutty oats concoction will start your morning off with tons of protein and fiber.
Get the recipe here.
2. Chocolate Covered Cherry Root Beer Float
Root beer float and oatmeal: It's an interesting combination, but somehow, it works!
Get the recipe here.
3. Double Chocolate Cashew Overnight Oats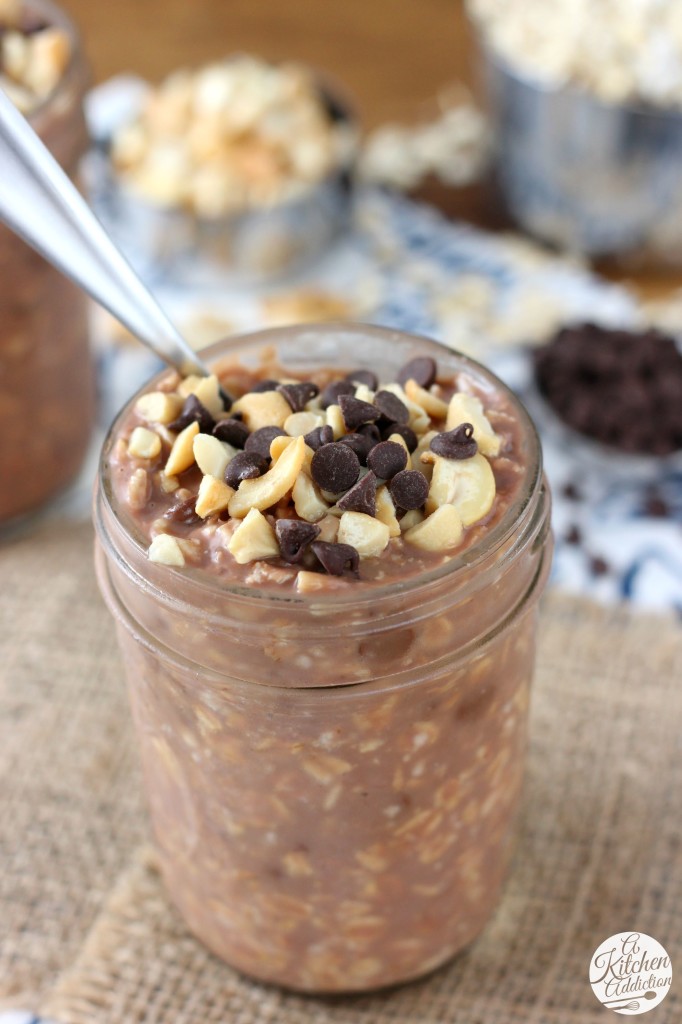 Who doesn't love chocolate?
Get the recipe here.
4. Strawberry Overnight Oats
This recipe gives you two ways to use strawberries in your overnight oats, and believe it or not, both are delicious.
5. Peach Cobbler Overnight Oats
Southern favorite turned healthy morning meal.
Get the recipe here.
7. Vanilla Almond Raspberry Overnight Oats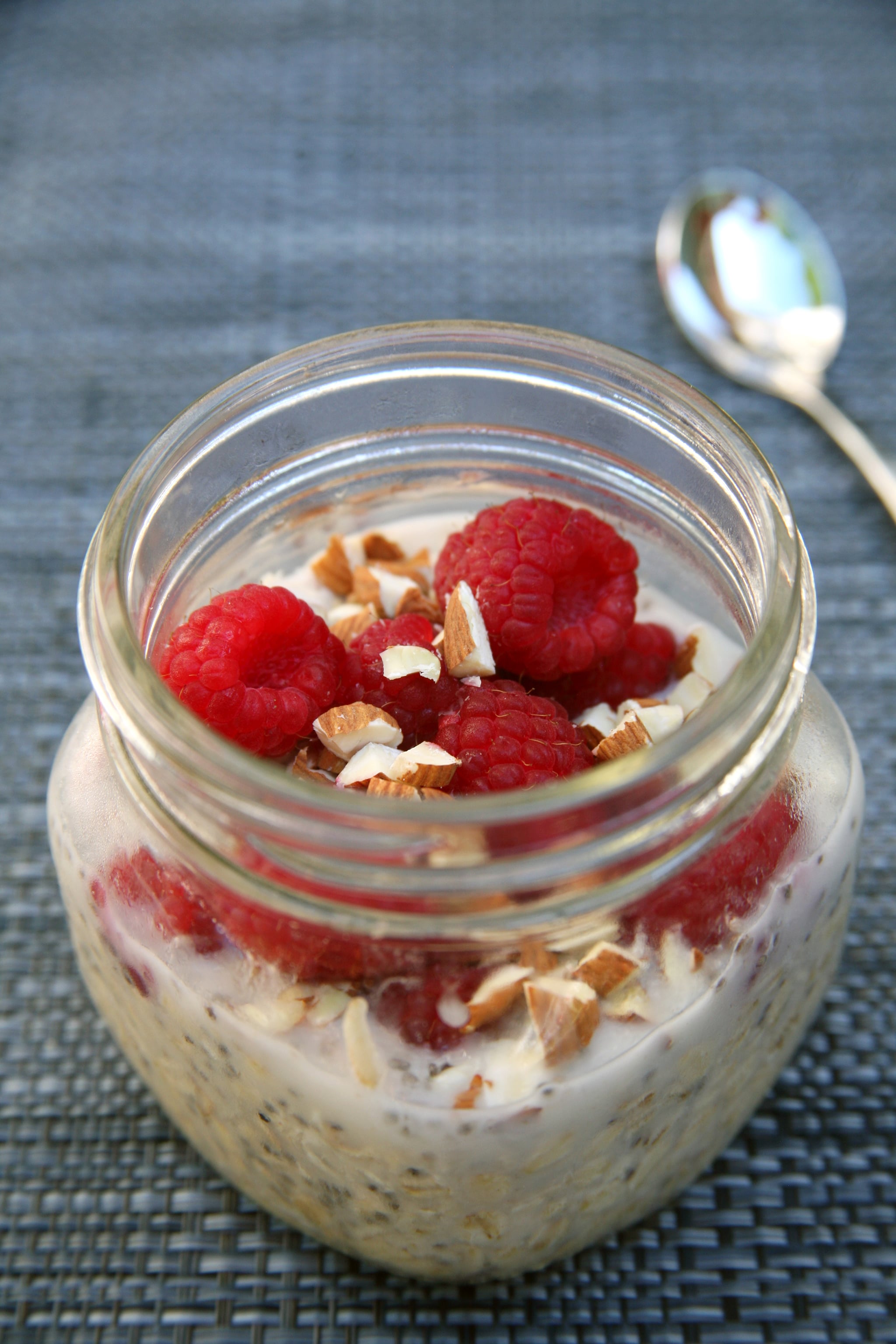 This post-workout meal is loaded with protein.
Get the recipe here.
8. Strawberry Cheesecake Overnight Oats
Another strawberry recipe? This one is seriously unbeatable.
Get the recipe here.
9. Blueberry Banana Overnight Oats
This recipe packs a strong antioxidant punch that not only tastes good, but does wonders for your body.
Get the recipe here.
10. Nutella Overnight Oats
This has guilty pleasure written all over it.
Get the recipe here.
11. Gluten Free: Chunky Monkey Overnight Oats
The gluten-free population should be able to indulge in breakfasts this easy, as well.
Get the recipe here.
12. Matcha Vanilla Overnight Oats
This inventive recipe has antioxidant-rich matcha tea blended in, topped with a persimmon purée and goji berries!
13. Mango Turmeric Overnight Oats
This sweet citrus flavors combine so seamlessly with turmeric, you'll wonder why you never added a dash of it in before.
Get the recipe here.
14. Black Forest Overnight Oats
Raw cacao powder gives this rendition of overnight oats a step into the winners' circle.
Get the recipe here.
15. Pumpkin Pie Overnight Oats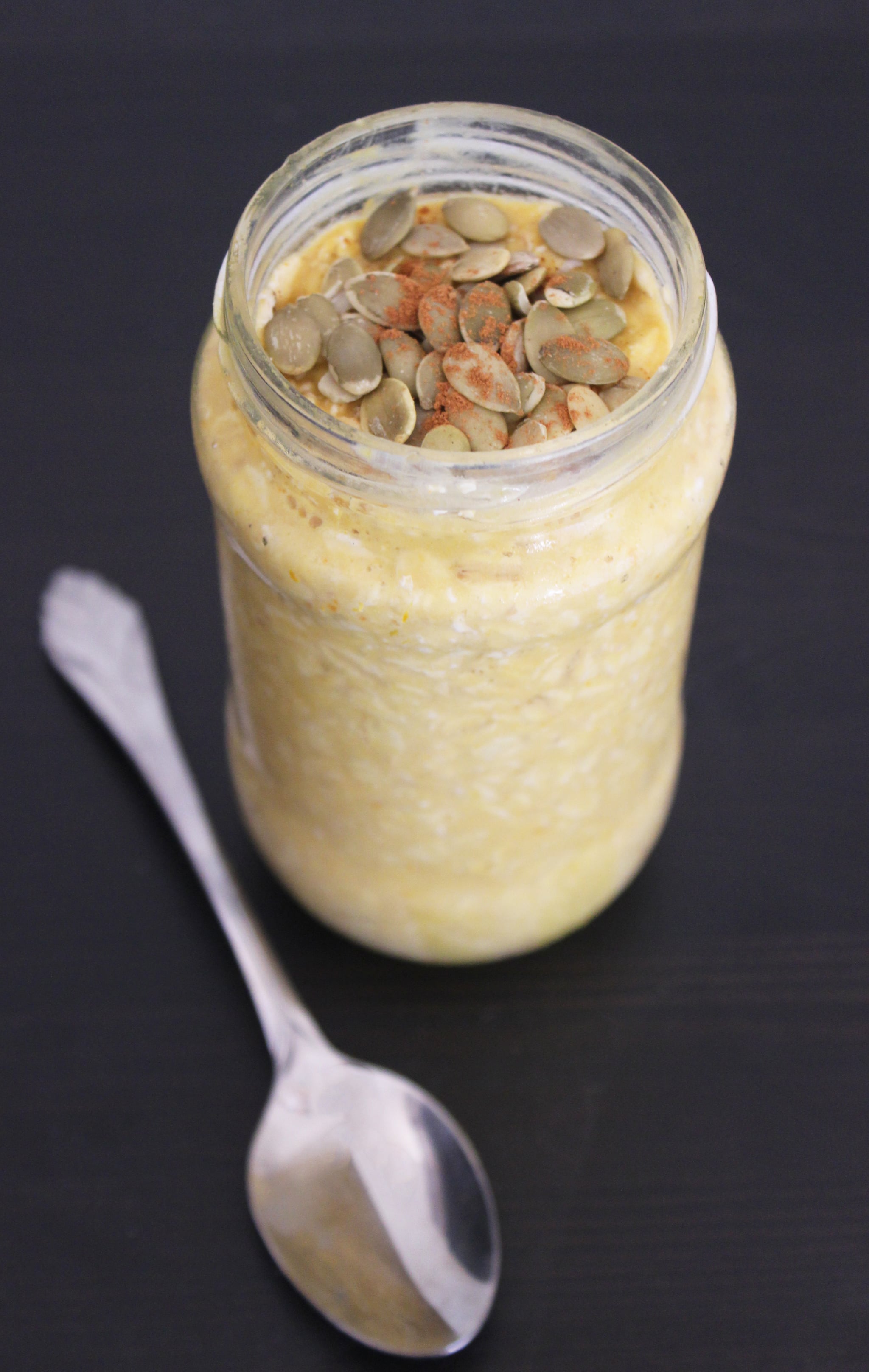 With the fall fast approaching, this recipe will ease you into the season.
16. Key Lime Pie Overnight Oats
The South Florida treat comes together beautifully overnight and just might make you smell the saltwater.
Get the recipe here.
17. Cake Batter Overnight Oats
This funfetti, delicious jar of overnight oats gives you that 'scrape-the-bowl' feeling.
Get the recipe here.