You know what time it is: the dessert of breakfast is here. French toast can be manipulated into anything, and will look great on a plate at the end. Whether it's filled with peanut butter or bacon or both, there's really no way to go wrong with this decadent breakfast treat.
Here are 16 French toast recipes that will make you so excited for breakfast, you might want to have them for dinner instead.
1. Bacon French Toast Roll-Ups
It's a match made in heaven: bacon and French toast belong together. Don't ignore the love, give in.
Get the recipe here.
2. Crunchy Peanut Butter and Banana French Toast
This is something out of Elvis' personal playbook. Indulge with the King.
Get the recipe here.
3. Cap'n Crunch French Toast
One of my childhood favorites made a reality in French toast form. Enjoy!
Get the recipe here.
4. Banana Bread Stuffed French Toast
Banana bread turned into French toast? However this is possible, we need it immediately.
Get the recipe here.
5. French Toast Doughnuts
The amazing combinations continue! These French toast doughnuts don't need syrup, they come with their own streusel.
Get the recipe here.
6. Lemon Meringue French Toast
The eternal pie favorite turned morning adventure.
Get the recipe here.
7. Peanut Butter and French Toast Sandwich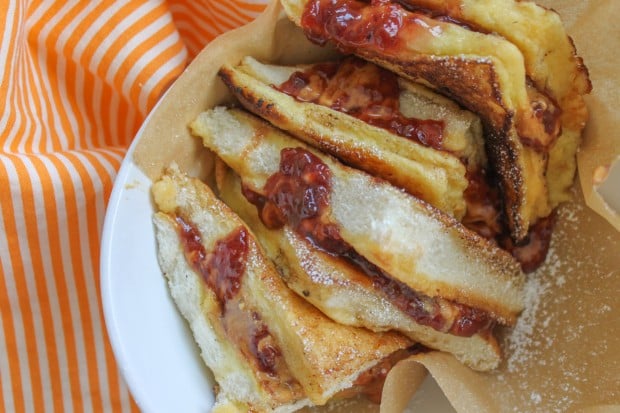 Now this is the definition of peanut butter and jelly time.
Get the recipe here.
8. Savory French Toast
Ham, cheese, syrup and toast. That sounds like a ham sandwich for breakfast - oh wait, it is!
Get the recipe here.
9. Red Velvet French Toast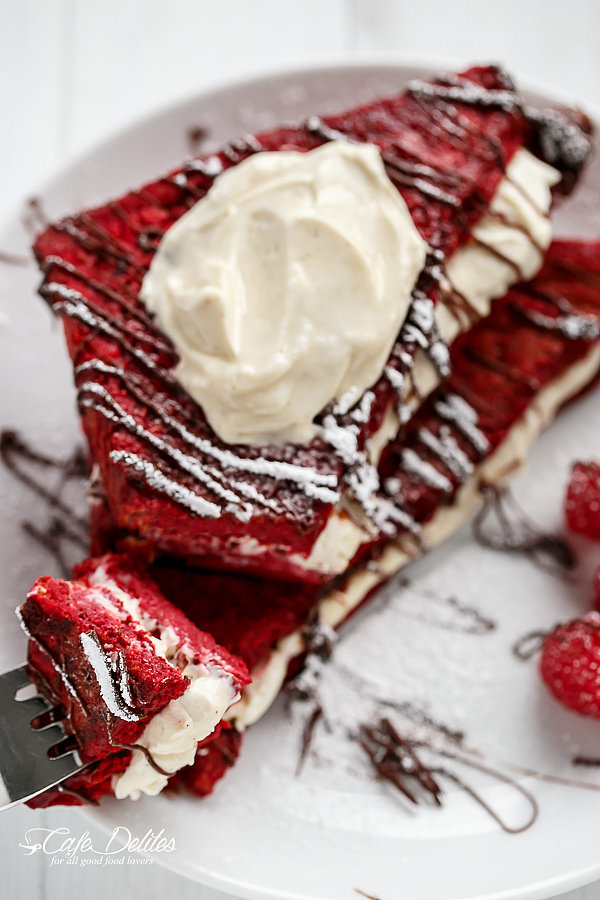 Does this even need words? Just click here for the recipe and enjoy.
10. Nutella Stuffed French Toast
The popular hazelnut spread stuffed inside warm and decadent french toast.
Enjoy this recipe!
11. Hot Chocolate French Toast
This makes me want pull out a pack of Swiss Miss and get to business.
Get the recipe here.
12. Corn Flakes French Toast Sticks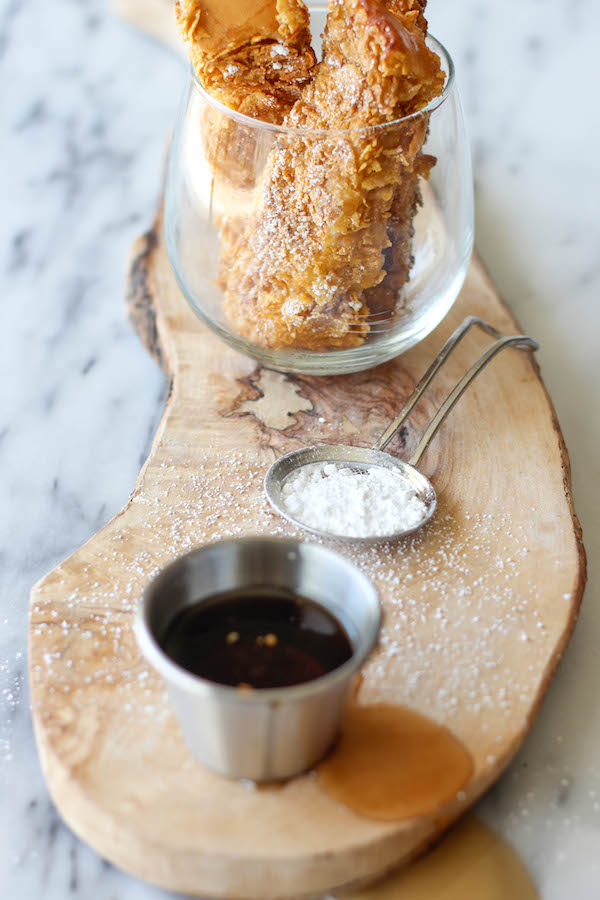 The cereal fiasco continues with the cereal everyone has in their home. No need for fast food French toast sticks when you recreate them at home.
Get the recipe here.
13. Strawberry Egg Nog Baked French Toast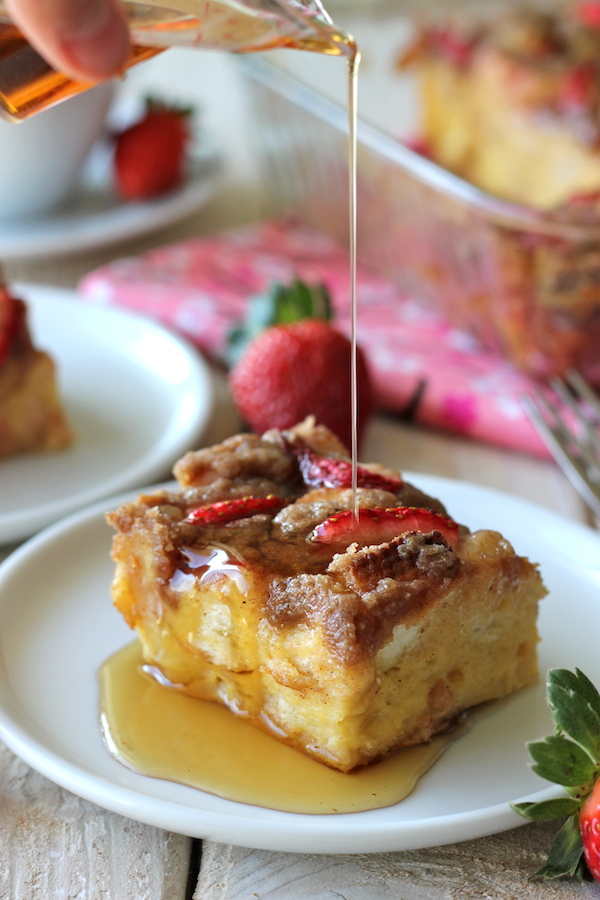 This will come in handy while the kids are eating Santa's cookies. Be sure to keep this recipe handy when the holidays roll around.
14. French Toast Eggs in a Hole
Here's another savory recipe for the French toast lover with a lack of sweet tooth.
Get the recipe here.
15. Birthday Cake French Toast
Happy hour and birthdays have something in common: There's always one of them going on.
Enjoy this recipe!
16. French Toast Waffles
The three titans in the breakfast area are french toast, waffles, and pancakes. This recipe scores two out of three, so prepare to get your taste buds rocked!