Humans crave efficiency. From the advent of the wheel to the arrival of the self-driving car, our species has continuously tried to make life easier. While the examples used thus far were indeed vehicle-focused, the innate human desire to seek simple utility isn't limited to how we get around. You can see it in our clothing, our technology, and the recipes our cousins post on their Facebook pages.
Those five-, four-, and three-ingredient recipes you see all over the internet are trendy, (hopefully) delicious, and altogether amazing to see come to fruition. Thus, we've compiled this list of 15 crave-worthy three-ingredient recipes for every time of day in order to help make any mealtime a bit more simplified and a lot more tasty.
Feel free to post this on your own Facebook page - everyone's doing it.
1. Simple protein pancakes
No matter who you are, your body is probably craving some protein in the morning. If you're not a fan of plain old egg whites with hot sauce for breakfast, Bis-trick yourself into eating a healthy breakfast by making these super simple protein pancakes.
Trust us, these taste so good that you'll never want to chat with Betty Crocker ever again.
Get the recipe here.
2. Vanilla overnight oatmeal
Oh, breakfast, the so-called most important meal of the day, how we wish we had more time to create you in the morning.
If you've ever felt like there's just not enough time to fry up a couple of eggs, three sausage links, and a short stack of pancakes in the morning, try this vanilla overnight oatmeal instead. It's both gluten-free and easy to grab and take with you while you're on-the-go.
Get the recipe here.
3. Pineapple green smoothie
Cooking, blending ... what's the difference? Prove that you have some "serious" kitchen skills by dropping some greens, a bit of pineapple, and a little coconut milk into the blender.
Not only will you enjoy a taste of the tropics, but you'll also be providing your body with a great amount of vitamins and minerals.
Get the recipe here.

4. Avocado-feta quinoa
Quinoa combined with avocado and feta. Yep, sometimes lunch is just that simple.
Get the recipe here.
5. Mac and cheese
If you're unsure as to what you should make your family for lunch (or dinner, even), consider a time-tested classic: mac and cheese.
Looking for a recipe that's a bit more health-conscious? Consider utilizing whole grain noodles and experimenting with the type (and quantity) of cheese you use.
Get the recipe here.
6. Kale chips
Assuming that EVOO and standard seasonings (salt, pepper, garlic powder, and the like) don't really count as ingredients, this is actually a one-ingredient kale chip recipe.
Get the recipe here.
7. Guacamole
Guacamole isn't very hard to make, but limiting yourself to three ingredients while doing so can prove to be a bit of a creative speed bump. You'll obviously need to use avocados as one of your ingredients, and, personally, we feel that not including lime in your guac is a travesty.
So what shall that all-important third ingredient be? This recipe calls for a ripe tomato, but we challenge you to create your own spin on three-ingredient guacamole and let us know what you can come up with.
Get the recipe here.
8. Foolproof steak marinade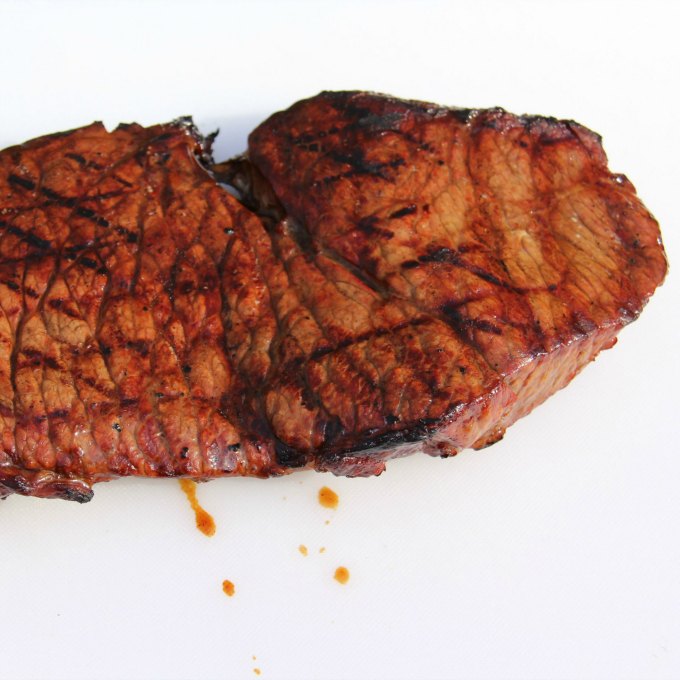 The MealDiva herself says that this marinade is great for any cut of beef. "It's magical I tell you," she says.
Whether it's for a snack of skewered beef and veggies or a dinner entrée, we're certain that you'll also find a bit of edible enchantment in this easy recipe.
Get the recipe here.
9. Spanish rice
Looking for something with a bit of zest to snack on? Searching for an easy side dish for your perfectly prepared protein?
Seek no more, reader: this Spanish rice can be prepared in about 20 minutes and tastes wonderfully authentic.
Get the recipe here.
10. Teriyaki pan-fried chicken
If you have $10 and 20 minutes, you can have delectable teriyaki chicken thighs (or breasts) for dinner this very night! Sure, a side of rice and veggies will be ingredients number four and five, but honestly who's counting?
Get the recipe here.
11. Root beer BBQ pulled pork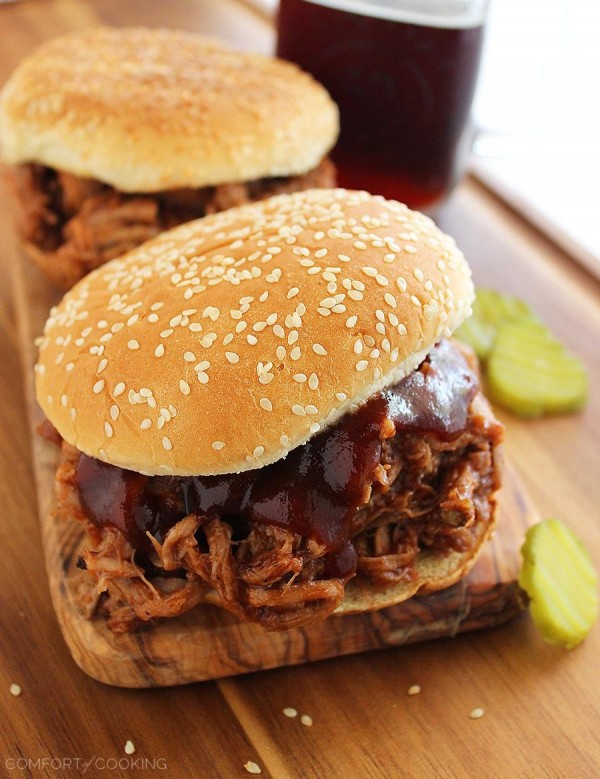 The Comfort of Cooking's tagline reads "Simple. Seasonal. Delicious." It doesn't get much more simple than three ingredients, barbecue can (read: should) be enjoyed in any season, and did you see the picture of this Root Beer BBQ Pulled Pork sandwich?
Yup, you got it: It looks undeniably delicious.
Get the recipe here.
12. Sweet potato gnocchi

Brita Britnell, food blogger behind B. Britnell, has taken three simple ingredients and turned them into a delectable gluten-free dinner; even those who are in a very real love affair with gluten will love this simple recipe.
Her three-ingredient sweet potato gnocchi uses just sweet potatoes, gluten-free flour, and salt. Pretty sweet, huh?
Get the recipe here.
13. Homemade ice cream
Before you say, "But I don't even have an ice cream maker," hold it right there - this homemade ice cream is made without the use of any ice cream-making machines, devices, or magic. (Fine, if you do know any ice cream-making magic, now is probably the time to use it.)
Heavy whipping cream, sweetened condensed milk, and a completely customizable third ingredient will allow you to make nearly any flavor your mind can conjure up.
Get the recipe here.
14. Healthy no-bake oatmeal cookies
Take oats, your favorite nut butter, and brown rice syrup, mash 'em together, and mix 'em on up. What do you get? Healthy three-ingredient cookies that can be made in five minutes with zero baking involved.
Get the recipe here.
15. Gooey chocolate mug cake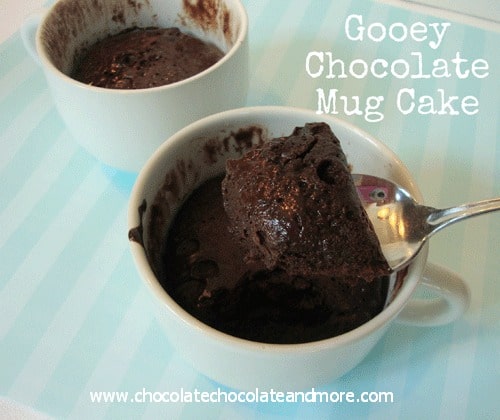 As if an overall prep time of one to two minutes wasn't quick enough, the instructions for this Gooey Chocolate Mug Cake recipe clearly state, "Do not over cook [sic]." Three ingredients, one mug, and no more than 50 or 60 seconds in the microwave is all that stands between you and one of the most decadent desserts you'll have.
Get the recipe here.