Kids at Grandma's for the weekend? Significant other on a business trip? Bored out of your mind? Well, I'm here to save you from yourself or an unproductive Netflix binge. These following recipes will keep you busy for a few hours. They will test your patience and ability to follow instructions. My favorite thing about these recipes is the work you put in and how great the benefits are.
Follow these 15 impressive recipes to make when you have all day to cook and let me know any favorites I missed! Get ready to lose yourself in the rolling boil, the steam, the dough rolling, and so much more.
1. Demi Glace
My favorite thing to make in my restaurant days was Demi Glace. It's so rich and it immediately turns any beef dish into a Michelin star-worthy meal.
Use the bones for bone broth afterwards, especially since it's becoming so expensive. Get the recipe here.
2. Braised Short Ribs with Red Wine Gravy
Braise those short ribs and use the remains to make a wonderful sauce. The delicate and tender meat will make you fall in love.
Get the recipe here.
3. Marinara Sauce
Stop wasting time buying that sugar filled and grossly underdeveloped pre-made sauce from the grocery store.
Just like Ray Liotta told you in Goodfellas, "Keep stirring, don't burn the sauce." Get the recipe here.
4. Red Beans and Rice
Louisiana is officially in the building. The best red beans and rice I've ever had came from a food truck I went to after the Zulu Mardi Gras Parade, and while this might not be the exact recipe, it's a close match.
Get the recipe here.
5. Homemade Bread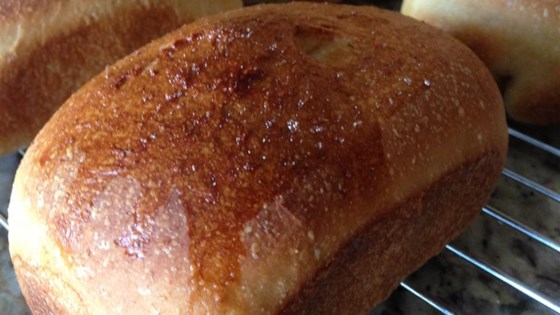 Warm, buttery, moist and homemade. Take some of that work week frustration out on the kneading and enjoy yourself a fresh slice of warm baked bread.
Get the recipe here.
6. Sauerkraut
Now, to be honest, I completely hate the smell of this stuff, but when I had a Reuben for the first time last year I decided to give sauerkraut a new lease on life.
I wouldn't say I'm a huge fan, but I highly suggest you use this recipe to make yourself a nice Reuben. Get the recipe here.
7. Homemade Pasta
This is one of the longest and stressful make at home projects I've ever tried to do, but it was so worth it.
You'll need some finesse when handling the dough, and patience while rolling away on that pasta maker. Get the recipe here.
8. Smoked Pork Butt
Light the grill, throw on the pork shoulder, then come back in a few hours. This simple smoked pork shoulder/butt recipe is exactly what you need for the upcoming summer months.
Take some time and make a meal that'll impress anyone with a tongue to taste. Get the recipe here.
9. Tamales
Growing up, when Christmastime came around, I knew I was getting tamales. We had a family friend who always brought us a wide variety. I asked to help her make them one year and boy, was I in for a surprise.
What I went through during that learning process is why this recipe made the list. Get the recipe here.
10. Pot Roast
The age-old pot roast. This needs no intro and no fluff.
You know why you're here. Get the recipe here.
11. Posole
The hominy really brings this Latin classic to life. I actually prefer this to chicken tortilla soup, but shh, don't tell anyone.
Try your hand at this hominy soup and watch the reactions. Get the recipe here.
12. Smoked Brisket
Aaron Franklin turned the world upside down a few years back with his mouth watering brisket that is worth the hours many spend waiting.
If you think you waited a long time, wait 'til you see how long this process takes. Who knows? You might discover some hidden pitmaster skills. Get the recipe here.
13. Cinnamon Rolls
Forget the Pillsbury doughboy! Whip out the rolling pin and get busy.
Don't be afraid to mix up the filling. Substitutions like cocoa powder or honey are always delicious surprises. Get the recipe here.
14. Duck Confit
This list is for recipes that take all day long, but this duck confit might take a little longer than that.
Believe me, it is oh so worth it when complete. Get the recipe here
15. Oxtails
I had to put a Southern favorite on here for my favorite Southerners. Oxtails can be expensive, but it's worth it.
Dial up the stock pot and cook until fork tender, not a minute earlier. Get the recipe here.