There are quite a few foods that, when prepared regularly, are delicious in their own right. Once you add them to a deep fryer, however, the result is something quite amazing. While a diet of only deep-fried food is heavily discouraged, you deserve to treat yourself every once in awhile. That treat, more often than, not, comes in the form of a flavorful batter and hot oil.
I have compiled a list of foods that are classics when regularly eaten, but turn into something beautiful once fried. Some you know, most you don't! Enjoy!
1. Deep Fried Twinkies
If you've been to the Texas State Fair then you know the delicacy known as a fried twinkie.
These little treats are deep fried and usually covered in some sort of sweet sauce and powdered sugar. Get the recipe here.
2. Chicken Fried Bacon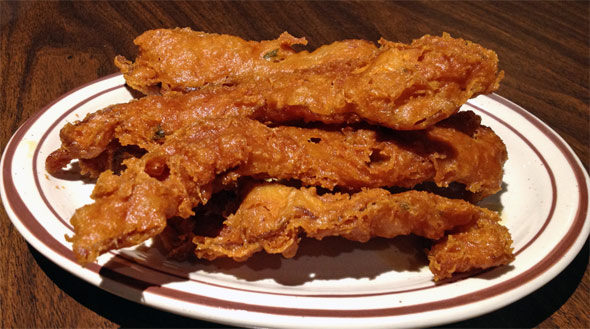 Now who doesn't love bacon?! Could you imagine that bacon fried like chicken?
Now this is obviously something you cant enjoy regularly, but from time to time why not indulge? Get the recipe here.
3. Deep Fried Banana Bites
Sometimes bananas get a bad rep, but I personally love them. The first time I had a fried banana was at a Japanese restaurant. Random, I know, but delicious it was.
Pair it with some ice cream and be sure to indulge as soon as they come out of the grease. The crispy texture with the sweet banana is amazing. Get the recipe here.
4. "The Slav" Burger
The guys over at Ballistic BBQ have officially changed the game and deep fried a burger.
Now there are others who have deep fried burgers from McDonald's and In 'N' Out, but those are no match for this. Get the recipe here.
5. Deep Fried Macaroni and Cheese
Step 1: Make mac 'n' cheese. Step 2: Let cool and mold into balls. Step 3: Batter and fry.
Step 4. Refer to this recipe before Step 1 and lest it all go wrong.
6. Boudin Balls
Now smoked boudin is one of the unsung heroes in Southern Creole cuisine.
Before you smoke that boudin, try putting some batter on it and enhancing that flavor even more. Get the recipe here.
7. Deep Fried Pickles
When I was a kid, I absolutely hated pickles. As I got older and my palate grew, I began to love what they added to food.
Fast forward to one night while enjoying a drink or two at my favorite bar, I tasted the greatness known as fried pickles. That sour bit in the pickle is just an afterthought once it hits that hot grease. Get the recipe here
8. Fried Catfish
Fried catfish is oh so lovely, and provides that crunch you're looking for. This recipe is very simple and straight to the point.
If you want a little more flavor, go with some Zatarain's over the salt and pepper for seasoning.
9. Monte Cristo
Where do I begin: This sandwich embodies so much. You have ham, cheese and turkey. Then its deep fried and coated in a little powdered sugar.
You know what ... just get the recipe here
10. Fried Eggplant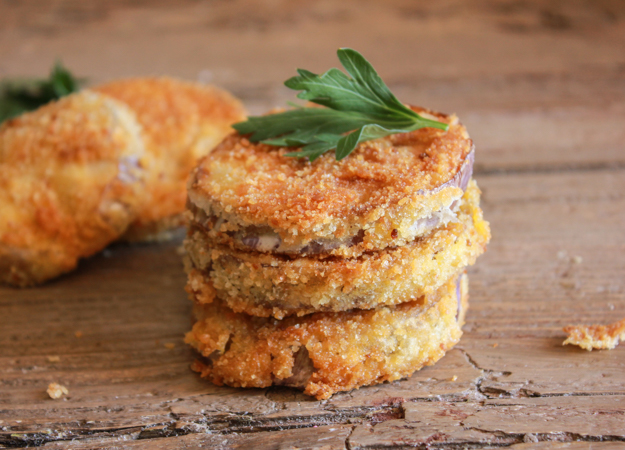 Eggplant is a nice alternative to meat - try this recipe out when you're looking for a healthier alternative to chicken parmesan.
The key is to put all the flavor in the batter, then once the marinara sauce hits the eggplant, it all comes together. Get the recipe here.
11. Deep Fried Oreos
This is another staple of the Texas State Fair. These embody everything you would want from a fried Oreo.
Just don't try and dunk them in milk. Get the recipe here.
12. Fried Provolone
Instead of mozzarella, let's try provolone cheese which has a much more distinct flavor and can be picked up from the deli with no problem.
Luckily I am not alone in this thought, and the recipe here will guide you.
13. Fried Cream Cheese Jalapeño Poppers
These are a hit on the grill, but the help of your deep fryer, new beginnings are made.
Fresh jalapeño with the cream cheese and crispy batter is fit for an appetizer or watch party. Get the recipe here.
14. Potato Skins
A light fry on these potato skins are a switch from the traditional way they are made in the oven.
Although you do have to finish these in the oven, the initial fry provides a crunch and additional flavor. Get the recipe here.
15. Deep Fried Tacos
You may see this and say hey, those look familiar. That's because Jack in the Box deep fries their tacos.
This recipe will teach you to make them at home.