When it comes to sessionable, widely available, low-calorie and -cost beers, you can't beat American staples like Bud Light, Coors Light, and Miller Light. When we say "sessionable," we're talking about beers that have an ABV somewhere around three or four percent. In other words, a sessionable beer is a beer you can drink a lot of during one session, and we've all had our fair share of evenings with eight or more Bud Lights. Craft beer is a totally different story. (If anyone asks, though, we only had two. Alright?)
The next time you host a BBQ and are left with a grab-bag of left-behind light beers the day after, don't resort to storing them in the garage fridge to be forgotten about until they've skunked. We've found 13 uses for cheap beer that involve a lot more chewing than they do chugging, so take those cold, cheap cans filled with 120-odd liquid calories and make them into a feast. Word to the wise: Be sure to stick around until we get to the PBR cupcakes.
1. Beer Waffles
Is there a better way to chase a night filled with a couple of ice cold cruisers than a beer-based breakfast? This waffles recipe calls for PBR and only Pabst Blue Ribbon, but if you'd rather substitute another beer we won't tell.
Get the recipe here.
2. Beer-Glazed Bacon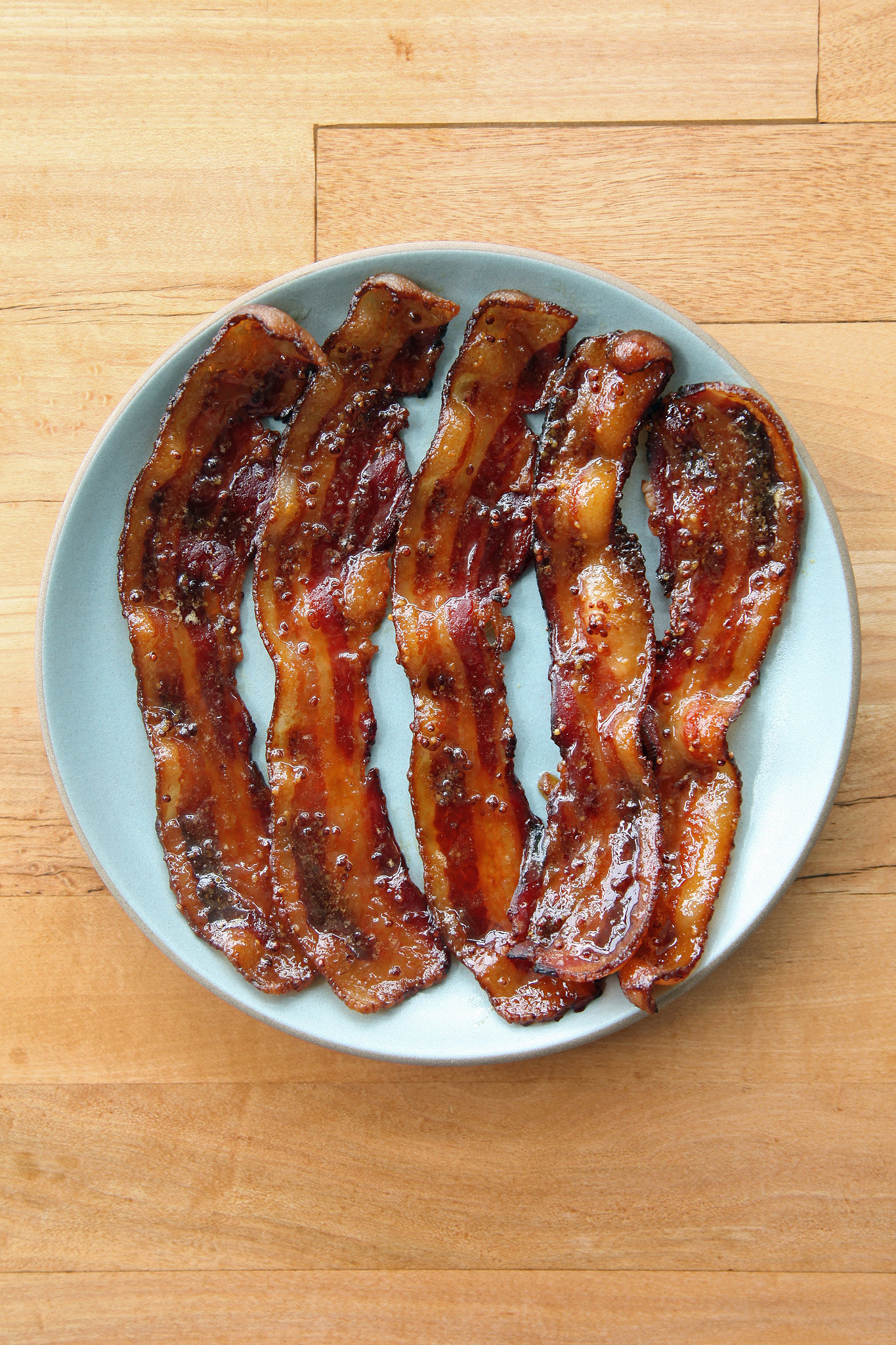 Bacon. Beer. Need we say more? Sam Adams Boston Lager, a true American beer, is suggested by the recipe, but we encourage you to try it out with a cheaper beer. Bud Light bacon, anyone?
Get the recipe here.
3. Beer Pretzel Bowls
Pretzels and beer go together like, well, pretzels and beer. With one and one-quarter cups worth of the (cheap) beer of your choosing (hello Rolling Rock or Yuengling), this recipe pairs pretzels and beer in a new way you're sure to enjoy.
Get the recipe here.
4. Beer Rice
Huh? It's called beer rice? Sure, we'll try it. What's that? It only has five ingredients, one of which is butter? Yeah, we'll definitely try it.
Get the recipe here.
5. Beer Can Chicken
If we didn't toss in a recipe for beer can chicken, we'd be doing you all a disservice. Everyone should be able to say, "I remember my first beer can chicken." This recipe clearly states, "lager or ales work nicely, but feel free to experiment with whatever you like."
We're interpreting that as "whatever you can find in the back of your basement refrigerator. As in a nice Budweiser or the champagne of beers, Miller High Life."
Get the recipe here.
6. 5-Ingredient Beer Bread
When you read "12 ounces of you favorite beer" in a recipe for bread, you know you're in the right place. This recipe is a true test of the theory that you can soak up alcohol with bread. The only way to find out if it works, beer drinkers, is to try it for yourself.
Get the recipe here.
7. Buttery Beer Pretzel Nuggets
We can't get enough of these recipes that combine beer with pretzels. With brown sugar, melted butter, and a bottle of, say, Keystone Light or Miller Lite, these Buttery Beer Pretzel Nuggets promise to be a sinful delight.
Get the recipe here.
8. Creamy Mac & (Beer) Cheese
When you're piling the calories on top of more calories, there's no harm in adding a few more calories. In this case, those extra, extra calories come from beer being added to macaroni and cheese. What a time to be alive!
Get the recipe here.
9. Beer Can Bacon Burgers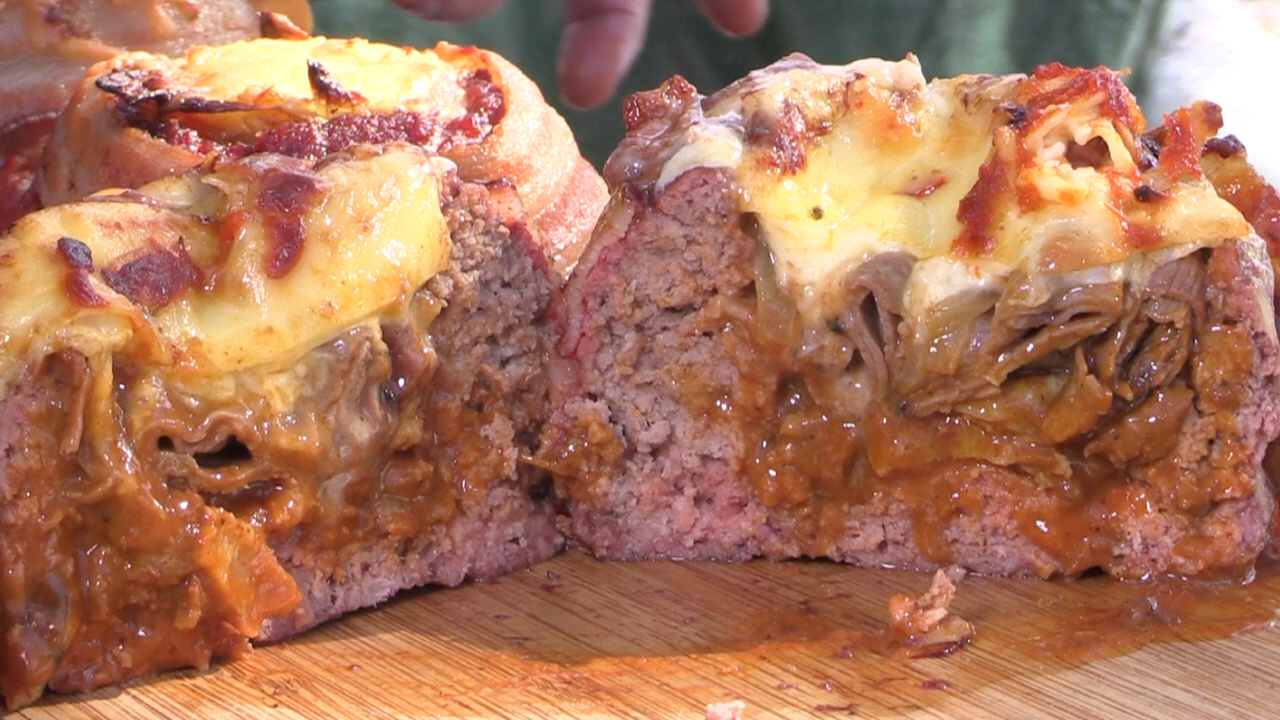 We've covered beer can burger recipes in the past, but we would be darn fools not to mention them in our own piece on beer recipes. You can tell from the picture that these burgers are simply dripping with flavor.
What better food is there to pair with your cheap beer than a perfectly moist burger made with none other than cheap beer itself?
Get the recipe here.
10. White Beer Cookies
You may know white beer as witbeir or witte. You may know that Blue Moon is a witbeir. If you didn't know, you now know that there's a way to make cookies using leftover bottles of Blue Moon. Have we said, "What a time to be alive!" yet?
Get the recipe here.
11. Beer-Battered Apple Rings
While these Beer-Battered Apple Rings may look fancy in that fantastic photo, you'll be comforted knowing that they aren't supposed to be made with an expensive beer. For this recipe, you'll need two cups of light beer. Something like Natty Beer Natural Ice or any American lager works great.
One cup is for the Beer-Battered Apple Rings, and the other cup is for the cook. Get the recipe here.
12. Country Cupcakes
We promised PBR cupcakes, and here they are. As a reward for those who stuck around this long, we're delighted to tell you that they're also topped with chocolate-coated potato chips with sprinkles. We promise it's the last time we'll say this, but what a time to be alive!
Get the recipe here.