In the grand scheme of things, a 24-hour day really is not a whole lot of time. If you're lucky, eight of those hours will be spent comfortably snuggled up in bed, leaving you with 16 hours to be awake. Since you're reading this article, you're probably someone who spends the majority of his or her 16 alert hours thinking about food. We like and appreciate you for being that way.
While you may be thinking about food all day, you probably don't have an endless amount of time to spend slicing, simmering, seasoning. Here is where our friend, the 30-minute meal, comes in.
Each of the following recipes will actually take you just 30 (not 35, not 40, and certainly not 45) minutes or less to make. Sit back, start the timer for 30 minutes, and enjoy.
1. Breakfast Pita Pizza
There's finally a legitimate way to enjoy pizza for breakfast, and it just so happens that the recipe is both quick and healthy. Want to increase the healthiness of your Breakfast Pita Pizza?
Consider replacing regular pitas with sprouted grain ones for an added boost of nutrients and protein. Click here for the Breakfast Pita Pizza recipe.
2. Crispy Zucchini Pancakes
If a quick and easy vegetarian breakfast recipe is what you seek, look no further than these crispy, browned veggie pancakes. The recipe calls for egg and yogurt or sour cream, but feel free to sub and swap if you choose not to eat such ingredients.
Click here for the Crispy Zucchini Pancakes recipe.
3. Açaí Breakfast Bowl
This healthy recipe lists the total time as five minutes. Are you up to the challenge? If you can make your açaí bowl look as good as this photo in five minutes or less, we'd love to see it!
Click here for the Açaí Breakfast Bowl recipe.
4. Smoked Fish Hash
Hash appears on breakfast plates in a variety of forms. This rendition of hash, however, utilizes the bold flavor of a smoked fish of your choosing. The best part? It will only take you roughly 25 minutes.
Click here for the Smoked Fish Hash recipe.
5. Cauliflower Rice Burrito Bowl
A meal that looks this good must take longer than 30 minutes to make, right? Wrong. This recipe takes just under 30 minutes to make and is also vegan and gluten-free.
Sorry carnivores: Adding an animal protein to the meal may tip you over the 30-minute mark. Should you still try it, though? Probably.
Click here for the Cauliflower Rice Burrito Bowl recipe.
6. Spicy Buffalo Chickpea Wraps
Dana, the Minimalist Baker herself, thrives on recipes that are quick, simple, and incredible-looking. We've decided to highlight another of her vegan, gluten-free recipes that takes under 30 minutes to make.
These wraps look amazing, take just a small chunk of time out of your day, and work perfectly as a simple, nutritious lunch. Click here for the Spicy Buffalo Chickpea Wraps recipe.
7. Guacamole Reinvented
Avocados have been trending for years now, and guacamole is a consistent favorite among happy hour snackers and and health enthusiasts alike. Make it as a midday snack for yourself, or prepare this fresh take on guacamole for the next gathering you host.
Click here for the Guacamole Reinvented recipe.
8. Honey Garlic Chicken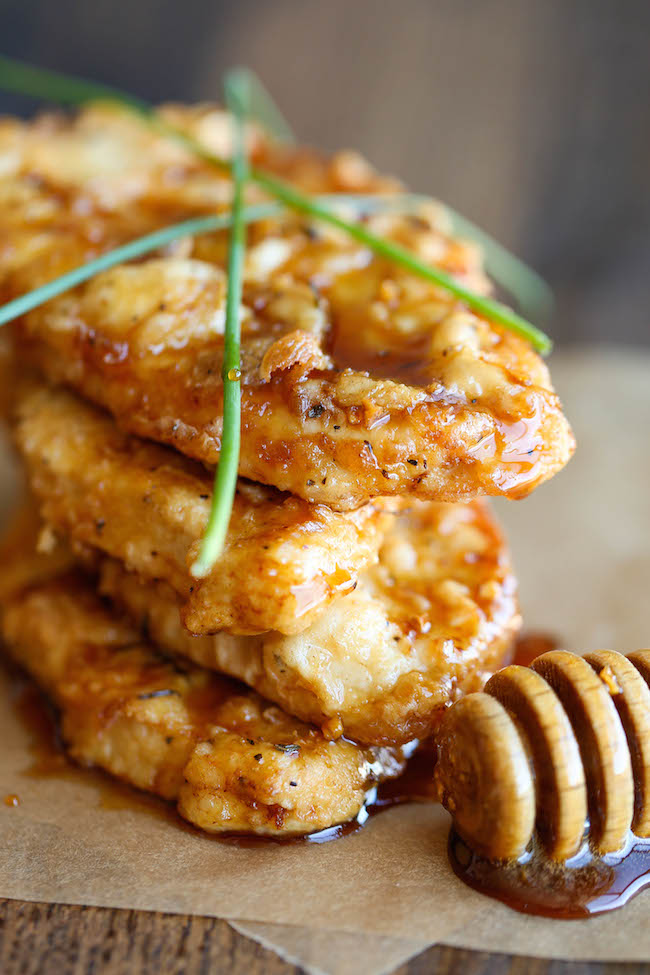 Just 15 minutes of preparation and 15 minutes of cooking stand between you and this incredibly succulent-looking meal. If you plan on photographing this dish, we highly suggest purchasing a honey dipper for the shoot.
Click here for the Honey Garlic Chicken recipe.
9. Garlicky Shrimp Scampi
Feed your family of four (four to six, actually) this fresh, beautiful meal in just under 30 minutes. Looking for a whole grain option? You can easily substitute regular linguini with a whole grain pasta, and it won't cost you any additional time.
Click here for the Garlicky Shrimp Scampi recipe.
10. 30-Minute Mongolian Beef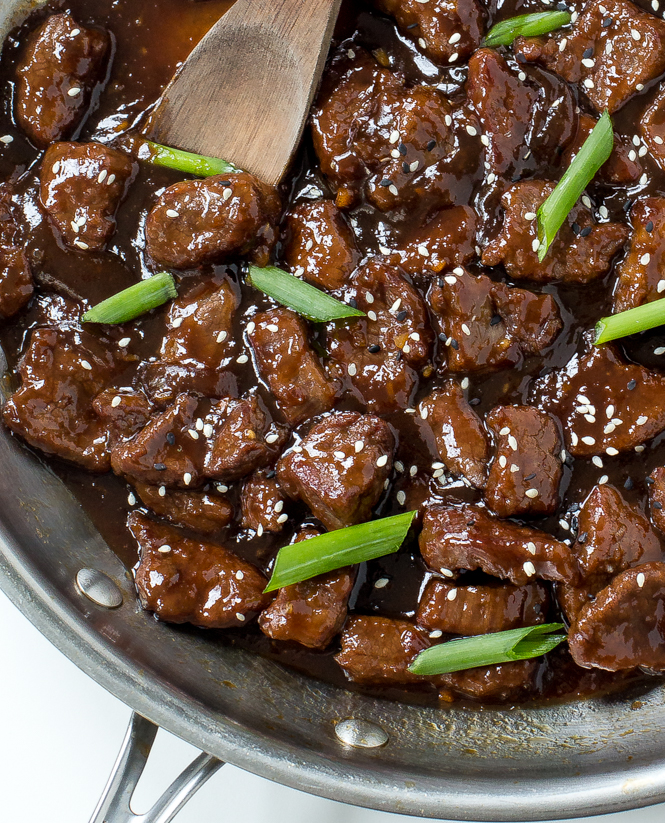 Flank steak, an increasingly popular cut of beef, takes center stage in this quick dinner recipe. If you're a fan of umami, the pleasant, savory taste that's often associated with salted meat, this recipe is certainly for you.
Click here for the 30-Minute Mongolian Beef recipe.
11. Chocolate Chip Cream Cheese Crescent Cookies
A quick recipe is a great recipe, but a quick recipe that only requires five ingredients is a legendary recipe. If said legendary recipe is for a cookie made with chocolate chips and cream cheese, well, let's just say that it's something we'll certainly be making on more than one occasion.
Click here for the Chocolate Chip Cream Cheese Crescent Cookies recipe.
12. No Bake Oreo Cheesecake Dessert Shots
Each of these decadent little shooters will only cost you about 150 calories. Less than 30 minutes in the kitchen plus 150 calories equals one incredible dessert.
Click here for the No Bake Oreo Cheesecake Dessert Shots recipe.
13. Cinnamon Apple Muffins
Just because something is quick and easy doesn't mean it can't taste great. Not only are these Cinnamon Apple Muffins ready in under 30 minutes, but they're also made without any heavy duty mixing devices. Oh, and they're completely paleo-friendly.
Click here for the Cinnamon Apple Muffins recipe.