I grew up cooking and whenever I made dinner, my mother would always ask me, "Where are the sides?!" I tended to focus on the main protein as opposed to the extras, but a mother's worry will make sure you have a full meal.
Take the trickiness out of pairing sides with proteins by following this list to get a well-rounded meal on the table every night of the week with this list of sides that can go with any meal.
1. Honey Glazed Baby Carrots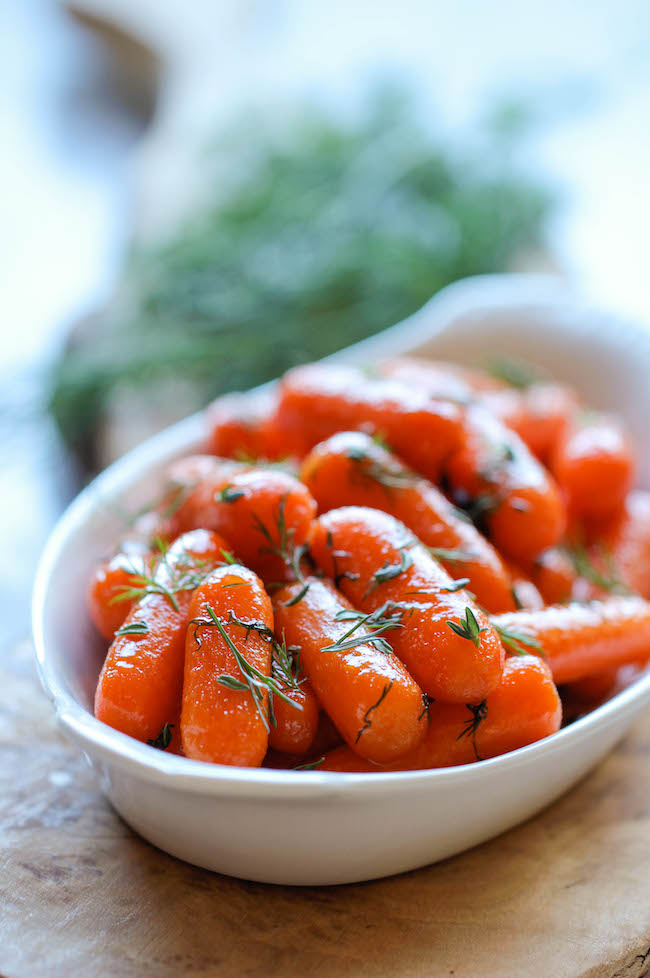 These baby carrots pack a sweet and healthy crunch that can go with any meal, and visually make your plate more appealing. That orange is such a beautiful color!
Get the recipe here.
2. Sautéed Spinach With Basil
Is Popeye still popular? Bring back everyone's favorite spinach-loving sailor with these easy recipe that only relies on a few ingredients to whip together.
Get the recipe here.
3. Steamed Broccoli Mash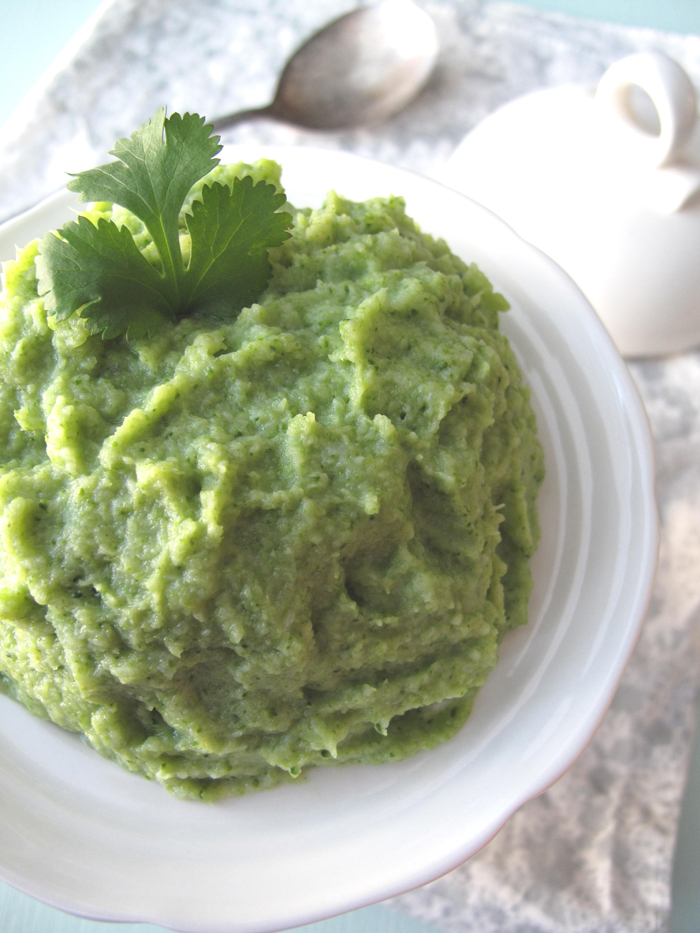 If your kids don't like the idea of a green vegetable, try switching it up and serving it mashed-potaotes style.
Get the most out of your broccoli side with this paleo-friendly recipe.
4. Tarragon Asparagus
Grilled asparagus with the subtly sweet tarragon? Yes please! These vegetables bring out the simple, yet provocative side of cooking by adding depth of flavor to your meal.
Get the recipe here.
5. A Simple Arugula Salad
Arugula salad is simple and straight to the point. You can dress it up any way you want and add additional veggies if need be. This literally pairs with every protein you can imagine, and you can change the flavors with the dressing you choose.
Get the recipe here.
6. Spinach Mashed Potatoes
Mashed potatoes are kicked up a notch with spinach in this great side dish that can go with any meal! Hide those vegetables inside mashed potatoes for an even trickier eater.
Get the recipe here.
7. Roasted Sweet Potatoes
Continuing the trend of potatoes, this is a simple side that is actually healthier than white potatoes.
Get the recipe here.
8. Parmesan Roasted Cauliflower
Cauliflower is getting a resurgence for a few years. The first is that its generally bland taste adapts well to many styles of cooking. The second is that its faux-starchy consistency makes it a great substitute in otherwise unhealthy dishes.
Get the recipe here.
9. Tuna & Macaroni Salad
This cold side dish is light, flavorful, and will keep well to add to lunches throughout the week.
Get the recipe here.
10. Roasted Root Vegetables
Last but not least, here we have the almighty root vegetables. They are healthy and literally good for anything from baby back ribs to chicken tenders.
Get the recipe here.