With springtime coming and wedding season upon us, wedding registries will be popping up everywhere. In case you don't know where to register, I'm here to give you 10 of the best options available! There is something here for just about any need you may have in a registry, so do your due diligence and be on your way to the best wedding ever.
From your whimsical, wanderlust event to your traditional, black-tie affair, you can craft these 10 registries to match your vibe.
1. Amazon
Amazon is quite literally the best thing since sliced bread. They make wedding registries simple, easy to follow, and to the point.
This is my top contender because you can almost certainly buy just about everything on this list at this one place. Sign up here.
2. Bed, Bath and Beyond
With the advantage of being a brick and mortar, Triple B will allow you to set up an appointment to come in and speak with a specialist regarding your registry.
Their services offers a very personal touch that's hard to find elsewhere. Sign up here.
3. Target
The bull's-eye hits the mark with its registry options. Located right at guest service, the answer to your question is only a step away.
Grab your gun and get to scanning! Sign up here!
4. Williams Sonoma
Me being a big foodie myself, I highly recommend that you add Williams Sonoma as a participant for your registry.
The cooking gods would be delighted to bless your kitchen with top of the line gadgets and utensils. Sign up here for amazing benefits
5. Crate and Barrel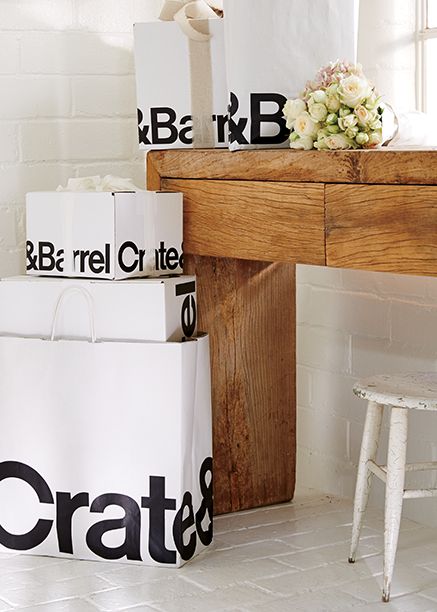 In addition to benefits at its store. Crate and Barrel also offers free Save the Dates and tux discounts.
6. Best Buy
What newlyweds wouldn't want some nice electronics to start their new life together, from TVs, appliances, sound systems, to whatever your heart desires.
7. Tiffany & Co.
A little steep for some, but the name speaks for itself.
Tiffany doesn't have as many incentives as these other options, but the class and elegance holds its own. Sign up here!
8. Sur La Table
Enjoy 10 percent off all items in the store as well as online.
Also, just in case you and your significant other cant cook, Sur La Table offers couple cooking classes that can be added to your registry. Sign up here!
9. I Do Foundation
Have everything you want and need? Want to change someone else's life for the better?
The I Do Foundation offers a unique experience where your wedding guests and gift givers can actually donate to a charity of your choice. Get more info here!
10. Tendr
Tender is last, but certainly not least. Let's say you just want help paying off the wedding or the honeymoon and don't really need any other gifts - Tendr is here to make that happen.
You can register with Tendr and have friends and family offer cash gifts as an alternative to the usual way of giving. Sign up here!