Bread pudding could be considered the gumbo of desserts. It really has no rules and just about anything can be thrown into it. You can take fresh or stale bread and create something new.
Don't be afraid to think outside the box. These following recipes are the ones that will keep your guests coming back for seconds.
1. Nutella Bread Pudding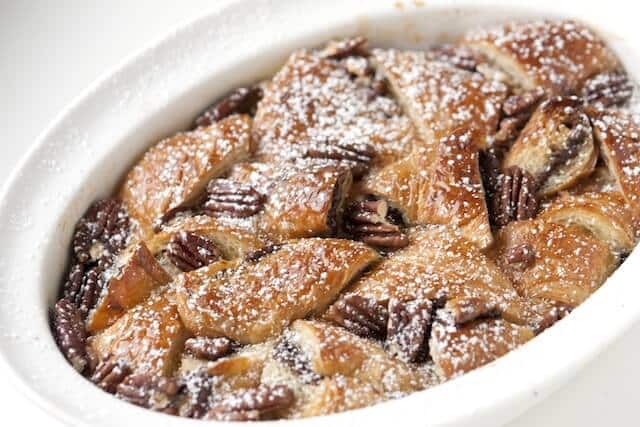 Who doesn't love nutella? You may have to hide the nuts or hold them off all together, but this hazelnut spread will keep everyone asking for more.
Get the recipe here.
2. Cap'n Crunch Bread Pudding
If only I knew about this as a kid. I was infatuated with this very cereal, and this is a childhood favorite coming to life.
Get the recipe here.
3. Cinnamon Roll Bread Pudding
The name sells itself!
Get the recipe here.
4. Chocolate Chip Bread Pudding
Everyone loves chocolate, it's true.
Get the recipe here.
5. Cinnamon Apple Bread Pudding
A simple bread pudding that is a delicious play on apple pie, an American classic.
Get the recipe here.
6. White Chocolate and Berry
Simple and to the point. Make sure your guests get into the kitchen as soon as this leaves the oven.
Get the recipe here.
7. Reese's Chocolate Peanut Butter
In addition to Cap'n Crunch being my favorite cereal as a kid. Reese's was my favorite candy. This sweet bread pudding will be a huge hit.
Get the recipe here.
8. M&M'S with Dulce De Leche
I wouldn't suggest using peanut M&M'S unless you're trying to break some teeth. Save on the dental bill and those silver caps!
Get the recipe here.
9. Blueberry
Get that blueberry muffin feel in a titillating version of this kid-friendly bread pudding.
Get the recipe here.
10. Krispy Kreme Doughnut Bread Pudding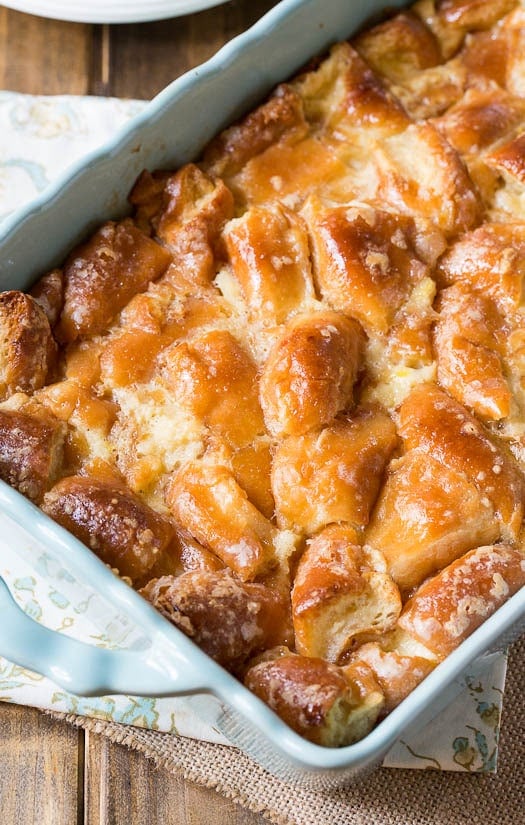 Turn those tasty donuts into an even more delectable surprise!
Get the recipe here.