Avocado comes on everything, at least it does in California. As a native Californian, I can tell you that it's true. We are obsessed with avocados. Festivals are dedicated to it. Beer is made out of it. We would probably brush our teeth with it. So what's the obsession all about?
Other than the fact that avocados are simply delicious, California is the leading producer of avocados in the USA - 90 percent of avocados are grown in California. It's no wonder they are eaten like apples.
So next time you buy a bag of avocados and aren't sure what to do with all them, try one of these irresistible recipes.
1. Grilled Avocado Romaine Salad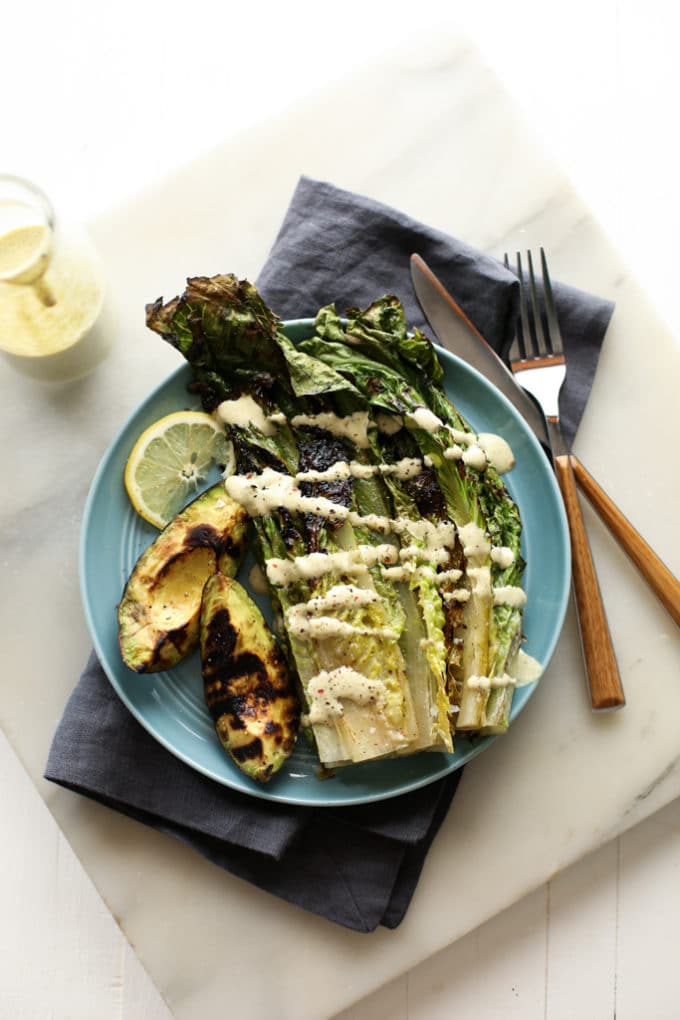 If you've never had a grilled avocado, let this recipe be the first. Grilled avocado and romaine will change your entire outlook on salads.
2. Avocado Tacos
It's no secret that Californians love tacos. But an avocado taco? Now that's like heaven in a tortilla.
Get the recipe from Beard and Bonnet here.
3. Orange Avocado Salad
Creamy avocado paired with bursting orange citrus are the perfect duo. Give this refreshing salad from Ciao Florentina a try.
4. Avocado Sushi Roll
Sushi rolls just wouldn't be the same without our green friend avocado. Well and Full offers up this all-green sushi roll that will inspire the hippie in you to eat raw.
5. Avocado Summer Rolls
When it's hot outside, the last thing you want to eat is a meal that will weigh you down. Summer rolls are always my go to.
In this recipe, avocado and salmon are all rolled up into one fresh, summer roll.
6. Seafood Stuffed Avocado
Fresh seafood stuffed inside an avocado topped with Sriracha and creamy avocado sauce. What's not to love?
Get the recipe here.
7. Mango Avocado Salsa
Avocado, meet mango. This salsa can go on everything.
Get the this recipe from Natasha's Kitchen .
8. Easy Ceviche with Avocado Sauce

Fresh fish cooked in lime juice may sound scary to some, but if you're from California, it sounds like lunch. Let Feasting at Home show you how to make perfect ceviche every time.
Oh, did I mention it comes with avocado and avocado sauce?
9. Mexican Grilled Avocado
Why top off your morning eggs with avocado when you can bake the eggs in it? Think eggs-in-a-hole, but California style.
Get the recipe here.
10. Spicy Guacamole
No avocado list would be complete without guacamole. It's a timeless standard that any Californian would turn into a meal - literally, I eat it by the spoonful.
Try this spicy recipe from Natasha's Kitchen.
Which one of these will you be trying next?