Forget about the Turducken craze that we have been dealing with for years. It's all about Piecaken now. What is a Piecaken you ask?
Piecaken is a pie baked inside a cake, to put it simply. With limitless combinations, this recent craze is picking up steam and will only get bigger from here. The holidays are coming up, and this will be a huge crowd pleaser that will definitely turn some heads.
1. Lemon, Cherry, and Custard Piecaken
Who wouldn't love such  a combination, a sugar rush, stacked high!
Get the recipe from Food Network here.
2. Thanksgiving Piecaken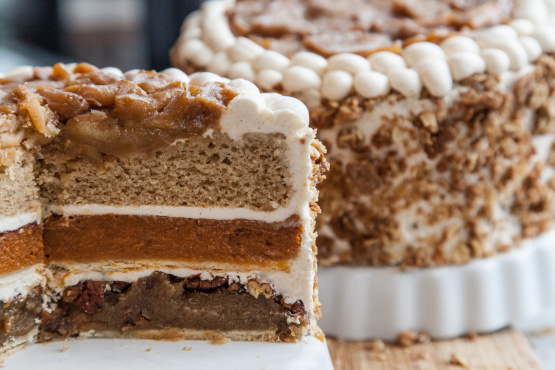 This is the epitome of the holidays!
Get the recipe here.
3. Apple Crumble Inside Cheesecake
Inside a cheesecake you say? We can get down with that.
Get the recipe here.
4. Cherpumple
Cherry, pumpkin, and apple. This triple decker is no joke!
Get the recipe here.
5. Chocolate Pudding and Red Velvet
Who would have thought, Piecaken cupcakes!
Get this mini recipe here.
6. Raspberry Pie & Chocolate Cake
Everybody loves chocolate cake! Add a little raspberry and heaven is just a step closer.
Get the recipe here.
7. Key Lime & Vanilla
I've recently fell in love with key lime pie and can't get enough of it.
Join me in my addiction with this creative recipe.
8. Vanilla Bean and Peach
Fresh peaches, vanilla, and imagination.
Get the recipe here
9. Chocolate Pecan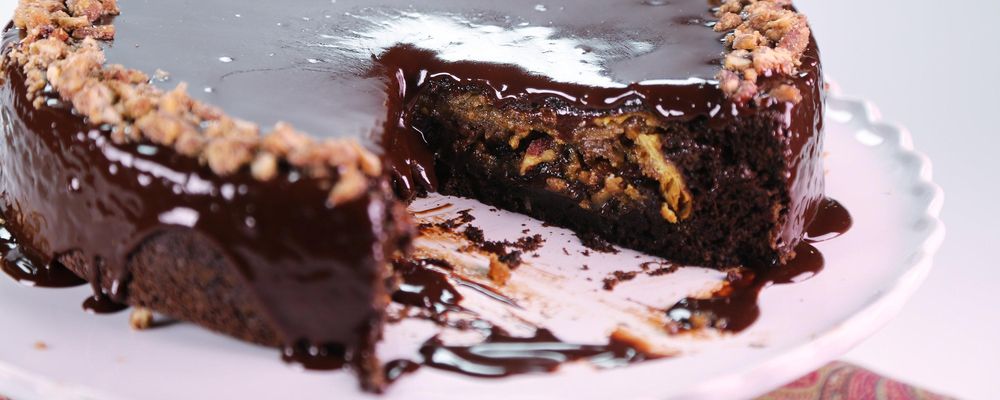 The picture does the title justice. I think we've all dreamed about something this combination.
Get the recipe here.
10. Chocolate Peanut Butter Rice Krispie
Last but certainly not least, chocolate peanut butter pie inside a rice krispie treat. Lord, lord, lord take me now! This surely cannot be topped!
Get the recipe here.
Hope you enjoyed our list! Let us know what other concoctions you cooked at home!